Popular Trends of Business Analytics (BA) in 2021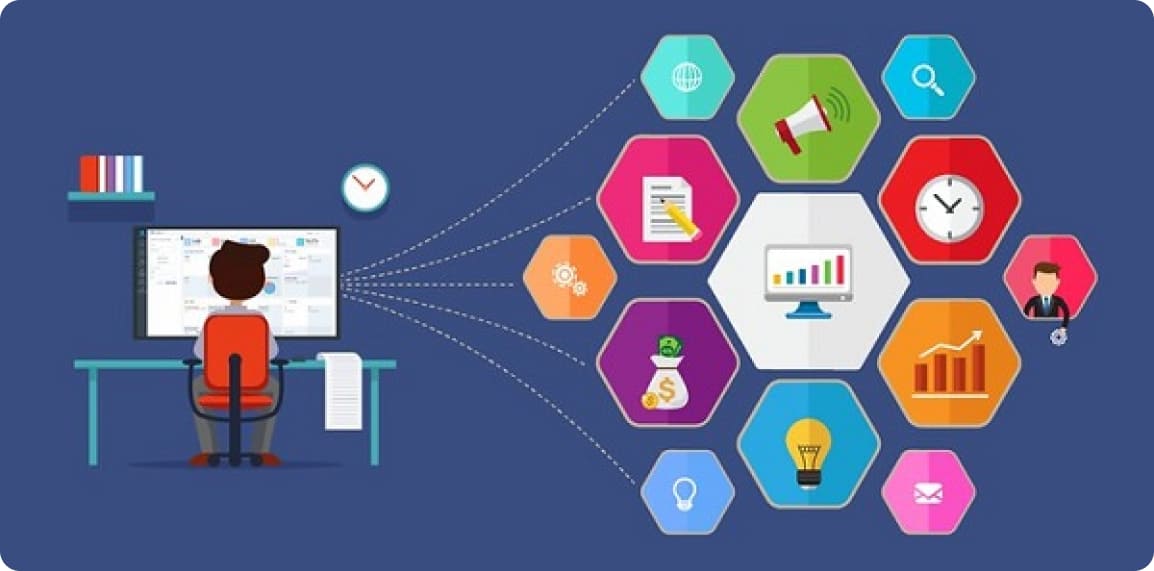 Every company nowadays produces a vast amount of different data, and the most significant goal for the business owner is to use this data appropriately. To get insights from the data, companies hire business intelligence developers to create advanced analysis tools. Based on the BetterBuys research, companies that implement data analysis into operations are five times more likely to make faster decisions.
This article introduces the most significant BA trends in 2021. Moreover, it outlines the essential business intelligence tools for getting accurate insights from the data. Finally, it will guide you through building your own BI solution and the necessary features you need to consider making the software.
What Is Business Analytics (BA)?
Business analytics is necessary to improve business operations, products, or services by implementing the proper data insights into the decision-making process. The best way to navigate this information is to use business intelligence (BI) software. BI development tools can increase the customers' satisfaction and improve the business structure. The power of data became an applied efficient instrument with advanced BI software.
What Are the Main Types Of Software for BA?
There are thousands of business intelligence tools for providing advanced business analysis. In most cases, the decision on using the best BI instrument depends on business goals and objectives. Here are the most commonly used types of BA services to cover companies needs:
Self-Services. One of the most common types of BI software that allows users to access and analyze the business data even without BI background, data mining, or statistical analysis.
Data Visualisation Platforms. They can be helpful for teams that are going in-depth into data analyses but do not have extra development resources.
Data Warehousing Platforms. They create the infrastructure that can store and clean the data before implementing it through visualization.
BI Platforms. This type of software has complete tools for storing, visualizing, cleaning, and publishing data. They can also include such features as data processing, predicting analytics or benchmarking, and employee scorecards.
The Latest Trends in Business Analytics
In the following paragraphs, we will discuss the most influential trends in business analytics and BI software for 2021. Moreover, most of them are going to be popular in 2022 also.
Increase of Implementing SaaS and Cloud Solutions
More and more companies will switch to the cloud and use all the benefits of cloud-based BA. With such solutions, you will get access to the data from any device and any location. Moreover, you will have better scalability and simpler management of data. Also, with cloud and SaaS solutions, the company will get cost efficiency and lower cost of ownership. In some way, the pandemic influenced the growth of accelerating SaaS and Cloud adoption, as many people needed to work remotely and get full access to data for analysis.
AI As a Mainstream Technology
For many companies, artificial intelligence became a new BA. AI influenced BI technology in different ways. Machine learning algorithms allow advanced BI software to detect anomalies and analyze unexpected events. This technology ensures in-depth analysis of relevant data and improves the accuracy of predictions. Moreover, AI makes data more accessible to all users.
Attention to Data Literacy
The next trend influenced the BA and BI market a lot, as many companies started to rely on data for each business decision. Data became the first thing in every process. Data literacy is the ability to read, write and communicate the data in a context, and it is a form of data facilitation. Companies started to implement data-driven decisions and understand the importance of data literacy for achieving the goals. Organizations continue to learn what questions you need to ask for getting insights from the scale of data.
Data Storytelling and Visualization
Another trend that became possible with advanced BI tools is telling stories and visualizing the data for better communication of insights. The software helps build a narrative around the data through dashboards, storyboards, or other interactive tools. The demand for such BI instruments will be growing next year, as businesses need to find the most efficient way to tell the insights from the data to customers and other stakeholders.
Demand on Self-Service BI
Nowadays, every employee wants to get insight from the company's data, which is why the demand for self-service BI software will be growing fast. A few years ago, companies needed to hire a special team for interpreting the data and implementing the insights into strategies. Nowadays, people without analytical or statistical backgrounds also can access the data and use it for business needs.
Automation of Data Analysis
The last trend we will discuss today is automation—the number of companies that use AI for automation BA growth of more than 10% this year. Automation of monotonous analytical work can save time for other tasks. Moreover, automated data analysis reduces errors and allows managers to spend more time on building strategies.
How to Start Implementing BI Solutions Into Your Business?
The process of running BI software for business analysis and getting insightful information from the data is complicated. You can start with creating an ecosystem of platforms to collect the data from all possible sources. Then it would help if you defined where you will store the data (it can be an on-premises solution or SaaS created by Amazon, Google, IBM, or another vendor).
Furthermore, you will need an engineering team with experience in extensive data analysis. They will structure and clean the data. After that, BI developers will help you to turn the data into an insightful system with reporting software. Amoniac has broad expertise in BI development. If you need to discuss the BA for your business in-depth, you can contact our specialists.
Final Thoughts
In the following few years, companies will be investing more in BI software solutions. Such trends as automation, AI, and machine learning will define the whole BA market. Data literacy will become a top priority for businesses, and learning how to get the most efficient insights from the data will be one of the essential goals for each industry. That is why the future of effective business strategies in some way depend on BI software development.