About Us
We develop web services and startups using the Ruby ON Rails and Golang. Currently, we have seventeen full-time staff members, and we offer a complete range of services, from formulating technical Specifications of the future project to providing final recommendations about working with the service.

We mainly focus on startups, business automation, and third-party integration.

There's no doubt that it's impossible to run the business without a carefully curated online presence. The sheer number of internet-connected devices makes reaching your audience easier than ever. We create web applications for every purpose imaginable.
Furthermore, we work with all kinds of clients, from small businesses to large corporations. The successful development of web apps from scratch and building of quality product is achieved by our personalized approach to every customer's needs.

Our workers continuously perfect their skills and develop new methods and techniques for the higher quality of our websites.

When working on projects, our company's small and tight-knit team makes the right decisions almost immediately. We are not afraid of new challenges; they only fuel our desire to be better and solve more problems.
2015
2016
2017
2018
2019
2020
2021
PROJECT PARTICIPANTS
With experience and strategy, our team of dynamic leaders consistently delivers excellent results and exceptional customer experience.
CEO
Alex Simonov
Project Manager
Olha Putintseva
Front-end developer
Hlib Kavraskyi
Full-stack Developer
Dmytro Zozulya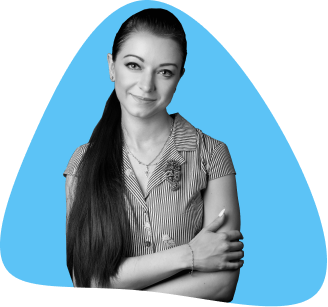 HR Manager
Alexandra Lozko
QA Engineer
Nataliya Kovaleva
UI/UX Designer
Alina Filiakina
Project Manager
Anna Marochkina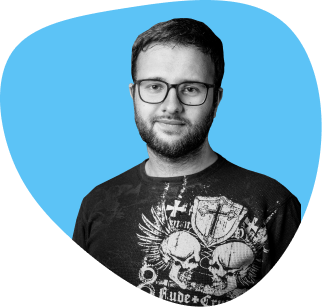 Front-end developer
Denys Paliienko
Systems Administrator
Pavlo Marianov
Front-end developer
Oleksandr Rudenko
Chief Treats Officer
Loki
Do you want to join our team?
Leave a request and our specialist will contact you to discuss the project.
See offers